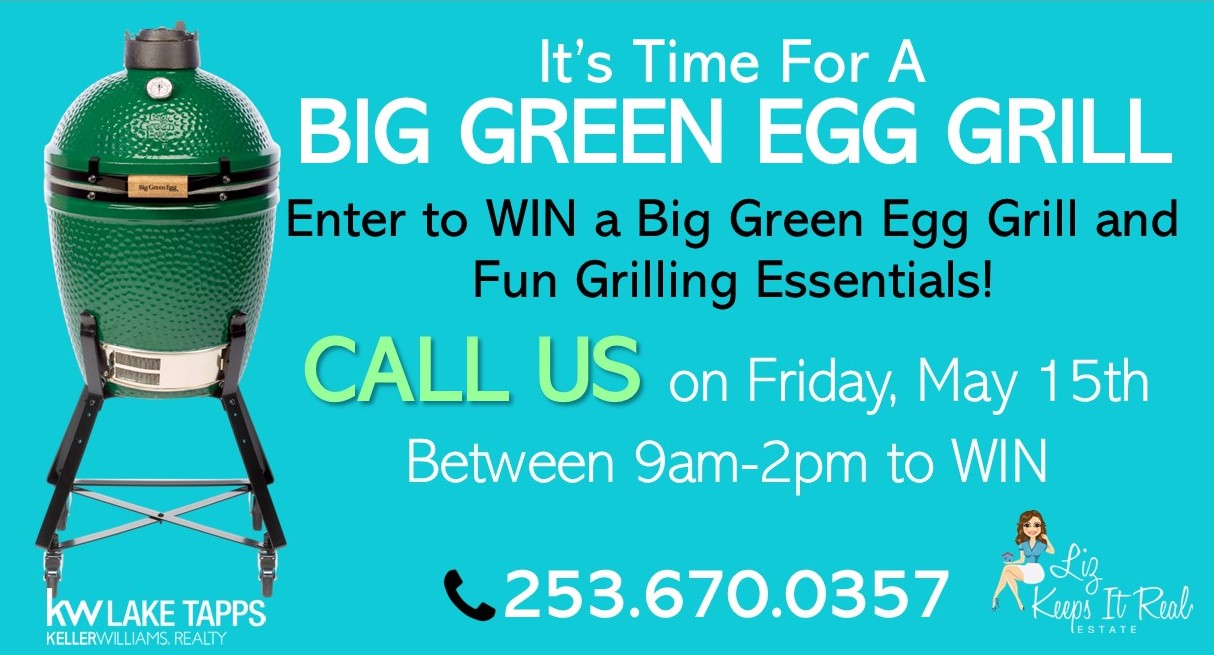 The Liz Keeps It Real team has been missing all of our friends and clients during this quarantine and thought talking to you all would be amazing! We NEED you to call and let us know how you are doing. We WANT to give one lucky person a Big Green Egg grill and some fun grilling essentials to go with!
The Big Green Egg is the highest-quality ceramic cooker on the market. But what are the benefits of a ceramic grill? The EGG's design allows it to trap heat inside when in use. This means that it's safe to touch without worrying about burning your fingers. Being airtight, the design also weatherproofs the cooker which allows you to use it in rain or snow.
Call us on Friday, May 15th at 253-670-0357 between9am-2pm to enter!
​​THAT'S NOT ALL! We are also raffling off one $50 Visa gift card if you are able to give us a referral for someone looking to buy, sell or invest in real estate at the time you call in on the 15th!
We hope you will spread the word and share this awesome opportunity!