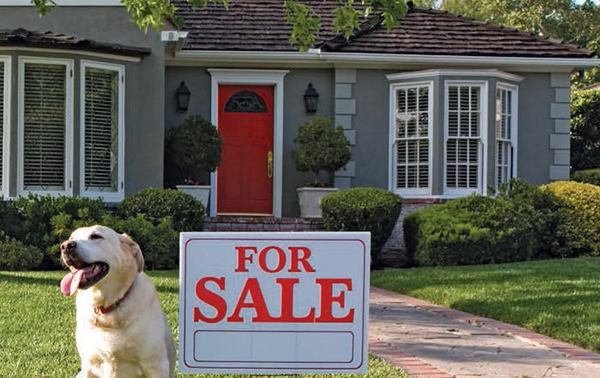 There is a delicate power balance when it comes to buying and selling homes. When there are few buyers, the interested buyer has the power, but when there's many buyers and few homes, the seller is in power. Regardless of the scenario, it's extremely helpful to be able to read a seller. Often times they'll have behaviors and give off subtle cues when they are willing to bargain with you. We've comprised a list here to help you identify just such cues!

1. Off Season Listings
As I mentioned above, the power balance shifts. If a seller is listing during the winter months, odds are they know that they are trying to sell a home in the off season, so their expectations are not as sky high as they might be in the summer. With less buyers to compete against, you are more likely to be able to negotiate a great deal on an off season listing.
2. Watch For Buzzwords
While they won't go listing "I want to be rid of this ASAP", often times sellers who are desperate to unload their properties will use key buzzwords in their listing that can sometimes give them away. Keep an eye out for phrases such as "priced to sell", or "motivated seller", at they are signs that the seller would like to find a buyer as soon as possible!
3. Now You See It, Now You Don't
Sometimes, buyers will back out of their offers and leave sellers hanging. This leaves sellers exhausted and just ready to move on to the next buyer as quickly as they can. This means, if you time it right, you could get a phenomenal deal! The key tip is to see how many days it's been on the market, VS the property's original listing date. If they don't match up, odds are the home was in escrow, but the offer fell through and it had to go back on the market.
4. Agent Gossip
Another great way to get clued in is through the seller's own agent! Often times, you can simply ask your own agent to ask the seller's agent about the seller and they'll give you all the information you need! Are they transferring offices and need to move quickly? Divorcing? Already purchased another home? Having this insight could help you craft a better offer!
5. Extra, Extra!
Another sign of an extremely motivated seller is that they are ready and willing to throw in extras! Appliances, warranties, closing costs, you name it! Even if they're not offering initially, they may be willing to accept such things in your offer!
6. Super Low Pricing
In the right conditions, a well below market price could indicate that a seller wants to unload their property as soon as possible, even if it means not making as much back. Sometimes this will get you a great deal! But you should also watch out for a few things. For one, make sure there aren't any major problems with the home, thus dragging the price down. And secondly, if the home is listed that low in the busy season, they could be hoping to bait buyers into a bidding war!
7. The State of the Place
The last sign to keep an eye out for is the actual state of the property when you go to see it. Does it appear to be vacated already? Or is it a mess with packed boxes? This is a sign that the seller has or is in the process of moving into their new home. This means they will be extremely motivated to sell. Using this knowledge, you can aim for the best deal possible!