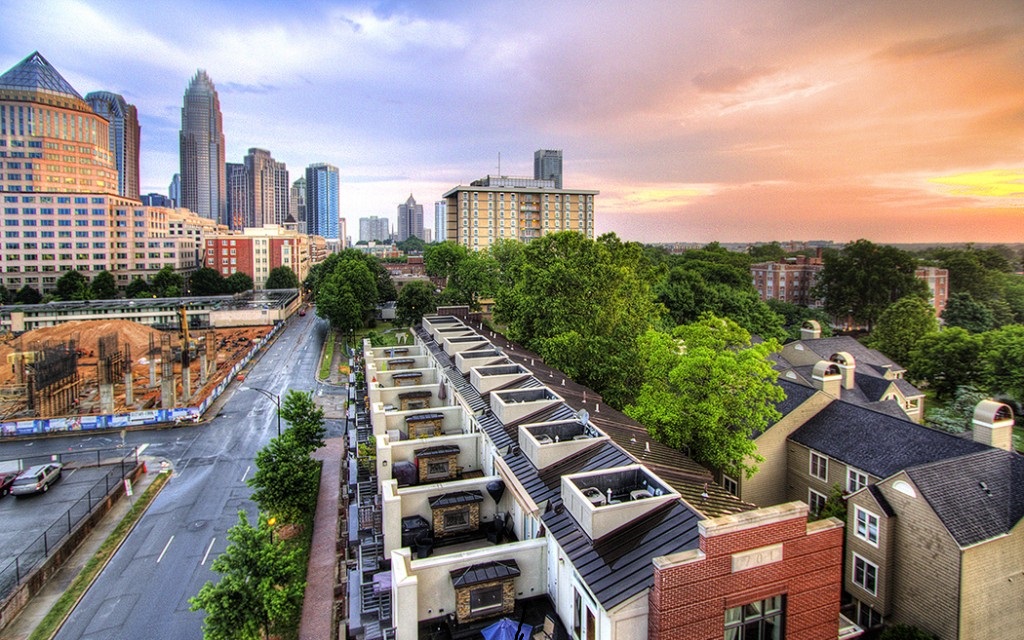 Finding the perfect new home is great! But nearly just as important is finding the right home in the right neighborhood. If your dream home is within your nightmare neighborhood, you can say goodbye to sweet dreams! However, finding the right neighborhood when you need to stick to a budget can seem a bit daunting. But don't fear! We've got a list of tips to help you score the perfect home in the perfect neighborhood that sits perfectly in your budget!

1. Consider Commute Costs
Before you cross that lovely neighborhood closer to the city off of your list because moving farther out is cheaper, consider your commute. How does your vehicle do on gas? How long will you have to commute if you move farther out? You may be surprised to find out that while being more expensive initially to live in that ideally located neighborhood, you may be saving money in the long run! Pushing farther out to save money may end up costing you even more in gas and mileage!
2. Give Other Neighborhoods a Shot
Want one neighborhood in particular but it's out of your price range? Be a bit flexible and consider checking out the nearby bordering neighborhoods! They could share many of the same amenities like parks, stores, restaurants, and so on that you loved from the pricier neighborhood! Keep the price of the original neighborhood in mind, and check out all the nearby ones that sell for less! Developing neighborhoods are also worth a look! Find the ones that have high sales volumes and you may get in on the next big thing!
3. Learn and Track Neighborhood Prices
It's incredibly important to know the prices area to area if you want a realistic shot at finding a great neighborhood in your budget. When you find areas you like, learn the difference between the median listing and median sales prices. A few overly optimistic sellers could be skewing the prices, so knowing what that homes are actually selling for could help you out immensely. Another sobering tip is to search area's pricing based on price per square foot. This will show you exactly the cost of living in certain areas compared to others. It may help you evaluate just how badly you're set on one particular neighborhood.
4. Have You Considered Condos?
If you are absolutely set on one particular neighborhood and you just cannot afford a single-family home there, another option to consider could be condos and townhomes. The lifestyle is a bit different, but that may not necessarily be a bad thing for every buyer. Not to mention the costs are lower and you don't have to worry about outdoor maintenance!
5. Fix It Up!
Another way to get a home in your dream neighborhood that's otherwise out of your price range is to consider a little DIY! Look for remodels and foreclosures with good bones to rebuild over. Or even a teardown on good property to start from scratch. Mind you, it won't be easy! Fixing up an old home will take a lot of time and work, but ultimately will save you a ton of money. Just be sure to have contractors, plumbers, and electricians evaluate the property before you buy, so you're not walking into a money sinkhole.
We hope you found those tips useful in your hunt! And if you're still struggling, why not give us a call? We'd be happy to do the research right along side you! Our experienced team can get you right where you want to be!