Have you been dreaming of owning a winter home? Are you more of a rustic log cabin kind of person, or does a glimmering estate in the snow more fit your style? Here's a list of 10 incredible winter homes sure to inspire some daydreams!
1. Stunning Estate
This beautiful historic home in Woodland, California calls back to the Victorian era. The finely crafted details and impressive stature leave one in awe! Imagine watching the snow fall from one of those spanning windows!
2. Lovely Lodge
Dreaming of hitting the slopes? This gorgeous lodge beckons with its breathtaking environment and cozy cabin look. The hot tub is definitely a bonus too!
3. 360 Views
If expansive views of the surrounding wilds sounds appealing to you, this home may be the fit for you! The glass walls of this home allow you to fully appreciate the magnificent sights around you!
4. Keeping It Simple
Are you not so much about the fluff and luxury? Perhaps something simpler is a better fit for you? This little cabin deep in the wilds gives you peace and reflection. No noisy neighbors, just you and the expanse of nature.
5. Stunning Views
Is your ideal dream home painting worthy? Perhaps you'd fall in love with this mountain cabin. Not to big, not too small, just right. And talk about those views!
6. Lakeside Living
What a lovely sight! This stunning cabin sits upon the gorgeous backdrop of a snow covered forest and a stunning lake. It even features its own dock! Perfect for those with a love of sailing!
7. Home Sweet Home
Is your dream winter home not a lodge or a cabin, or even an estate? Perhaps it's just like your current home, but located in a gorgeous snowy backdrop? This lovely home is positively inviting!
8. Winter Fortress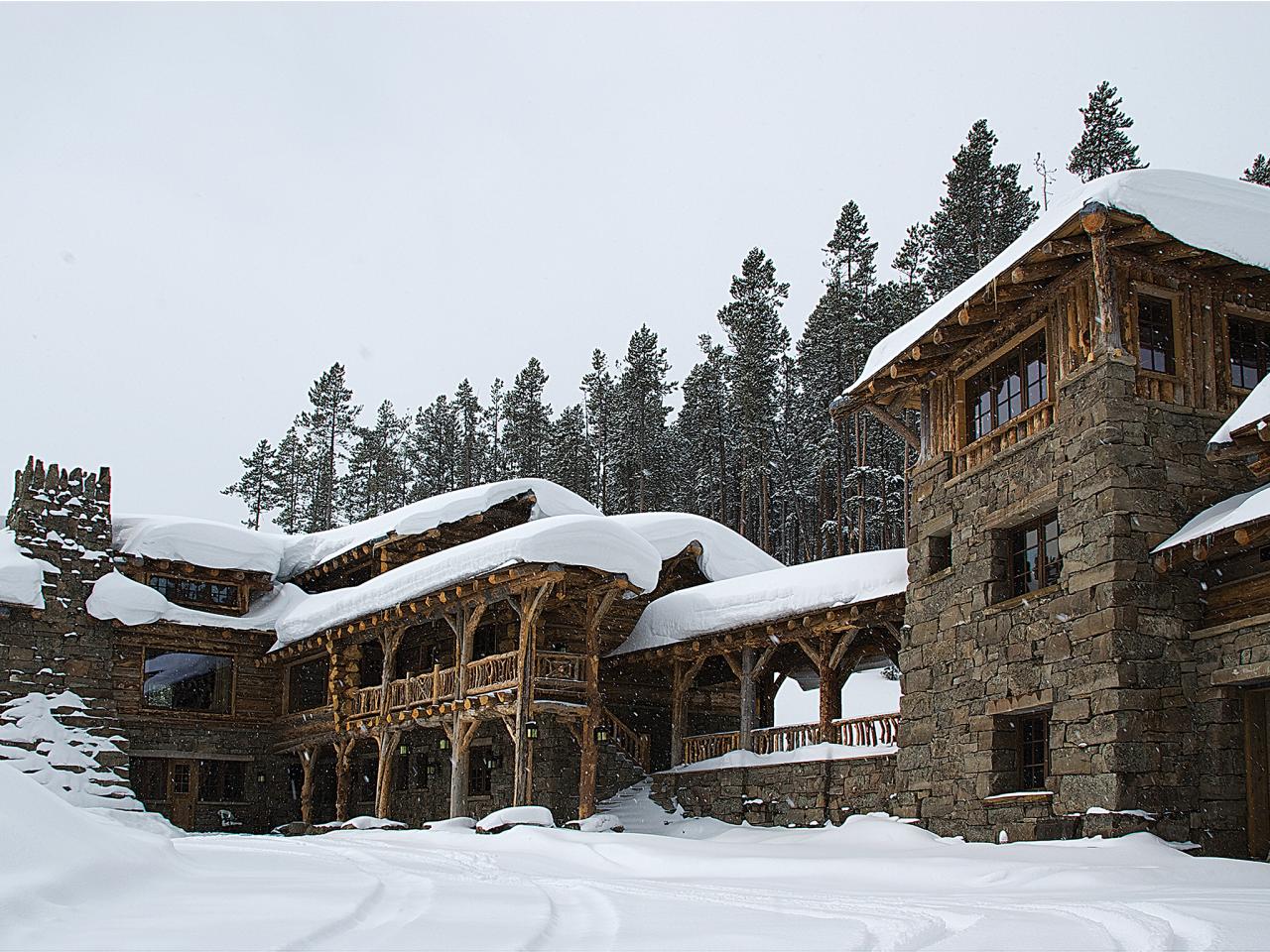 Is your ideal winter home a bit grander? Perhaps this towering winter fortress is of your taste! Watch over your snowy domain from the cozy tower of this gorgeous estate!
9. Pure Luxury
Is your dream home dreaming big? This magnificent snow mansion may be just for you! Stunning location, and a sprawling expanse. This home strikes all who gaze upon it with a sense of awe!
10. Cozy Winter Cabin
Finally of course, who could forget the classic little cabin in the woods? A sprawling expanse of forested property gently covered in a blanket of snow. A cozy and warm abode to watch the snowflakes drift from behind the windows.
Regardless of your personal taste, there's no doubt that all of this winter homes are amazing! Should you decide that it's time to pursue your perfect winter home, you can come to the team at Liz Keeps It Real! We'll help you make that dream a reality!