When selling a home, it's common knowledge that the seller attempts to make it appear as attractive as possible. However, despite personal tastes, there are some design trends that just spell disaster for the market. Here's a list of some design choices you should definitely avoid when listing your home.

1. Flooring Faux Pas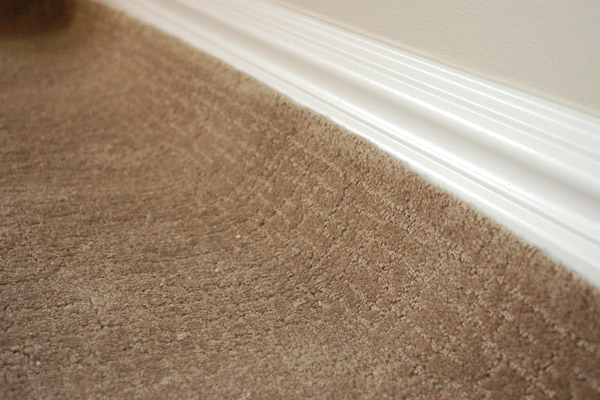 Wall to wall carpet may be cheaper and more comfortable underfoot, but it's quite frequently seen as a downside by many buyers. Wood floors are what the market demands. Even high quality linoleum floorings spark a higher interest. While it's acceptable for various spaces to feature plush carpet flooring, it's far better for your market value to feature at least some spaces with wooden floors.
2. A Splash Too Much Color
When it comes to wall color and selling your home, just tone it down. Bright and bold colors can be instantly off-putting to potential buyers. Taste in colors is a highly personal thing, so it's best to leave the colors soft and muted. It's also important to remain consistent with your chosen palette. Pick your colors and stick with them so the home doesn't feel disjointed. Fortunately, wall color is a relatively cheap and easy fix!
3. Don't Open Those Bathrooms
A bit of a strange trend. Some homes began to feature what they called "Open Bathrooms" along with the master suites. Open floorplans are lovely, but perhaps not something to be carried over to restrooms. Has anyone ever really wanted to bathe in the middle of their bedroom? Our advice would be to add a door to the master bath. You'll be surprised what a difference that makes to potential buyers.
4. Tacky Appliances
There's been a bit of a trend growing with high polish finishes for appliances such as polished brass and copper. While this might strike a glamorous chord with a handful of buyers, most will be turned off and find it gaudy. It's best to stick with the classic stainless steel, as this has remained the fan favorite.
5. Personal Space
It can be tempting to leave out lots of personal artifacts and photos when showing your home in hopes of giving it a homey and lived in vibe. But at the end of the day, you should keep it dialed down to a degree. Potential home buyers want to be able to envision their own lives and families in the space, so give them the room to do so.
6. Leave Those Rooms Alone
You may have enjoyed using the spare bedroom as your personal quilting shop or yoga room, but that may not fit the buyer's vision. It's best not to convert the space and list it as such. If someone comes in expecting a full media room or personal movie theater, a small bedroom with a recliner and big screen isn't going to leave the best impression. Leave the space alone and allow the new homeowners to decide their own use for it.
We hope this list has been helpful in your home selling endeavor! If you ever need assistance, you can surely reach out to Liz Keeps It Real! Our experienced team knows just how to make the home buying and selling experience as painless as possible and help you get the best deal!